Camp 2018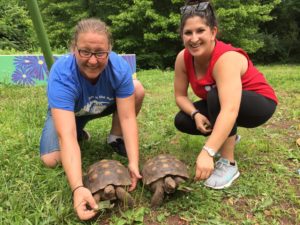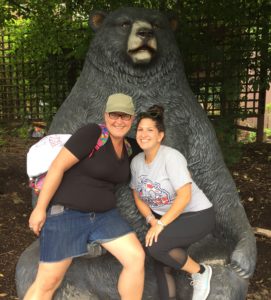 Week 1: 6/21-6/22 CANCELLED due to additional days of school calendar for snow days.
Week 2: 6/25-29 Bridges
Become an engineer for the week as we design, build, and test bridges.
Field trip: Roebling Museum
Week 3: 7/2-7/6 (closed 7/4) Industrial New Jersey
From the first telegraph to the manufacturing of iron, learn about NJ's role in industrial history and today.
Field trip: Historic Speedwell
Week 4: 7/9-7/13 Theater
Script writing, song, dance, design and an original performance!
Theater Teacher: Stacy Greenblatt

Week 5: 7/16-7/20 The Art of Birds
Learn about birds, their habitats, features and behaviors. Then create a "superbird" using art. Field trip: Meadowlands Environment Center
Week 6: 7/23-7/27 Dinosaurs
Paleontology comes larger than life through the wonders of dinosaurs.
Field trip: Field Station Dinosaur
Week 7: 7/30-8/3 Biomimicry
Discover how biomimicry is shaping design and inspiring innovative solutions in today's world. Field Trip: Somerset County Environmental Education Center
Week 8: 8/6-8/10 Lost and Found
Navigate your surroundings using maps, compasses, and other skills.
Field trip: Great Swamp Outdoor Education Center
Week 9: 8/13-8/17 Cooperative Play & Inclusion Week
Play games and solve challenges by working together to achieve success using every person's unique skill sets and strengths. New this summer, we are working with VISTAS Education Partners (www.vistaseducation.com) to offer Week #9 as inclusion camp in the mornings between 9am-12pm, Monday-Thursday, welcoming campers with disabilities in 3rd-12th grades. Because of VISTA's specialization in visual impairment, priority will be given to blind/vision impaired campers prior to May 1st. After that date, if space is still available, registration will open for campers with other special needs. Inclusion camp is an opportunity to build relationships between children who often are separated in academic and social settings. Full-day campers will spend the afternoons engaged in special activities and will go swimming on Friday to Crystal Springs Waterpark. Inclusion Camp Coordinator Monique Coleman will handle case-by-case registration, information, and financial assistance for campers with disabilities: Monique@vistaseducation.com
Check out previous summers! 2017, 2016, 2015, 2014, 2013, 2012.