Thank you for a wonderful 2016 summer!
Join us for up to seven weeks of camp with weekly themed activities focusing on science, nature, arts, and the environment.
We are super excited to welcome the return of our camp counselors for this summer:
Jewel Soroka a.k.a "Ducky" from Bartle and Julianna Klioze!
Camp Forms:
2016 Camp Cool Environment brochure and registration
VolunTeen Application 2016
Financial Aid Application 2016

 Week 1: 6/21-6/24 (Tuesday-Friday) Theater Week 
Casting Call! Join us for a week of creative script writing, set and costume design, song, dance, and of course… a performance!
Week 2: 6/27-7/1 Art & Architecture
We will explore design through shapes, cultures, colors, form, and function.
Field trip: Princeton University Art Museum, Princeton, NJ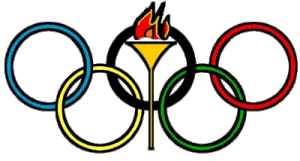 Week 3: 7/5-7/8 Summer Olympics
This week is all about games, fun, and teamwork through challenging events and wacky activities.
Field trip: Colonial Park Putting Course and Paddleboats, Somerset, NJ
 Week 4: 7/11-7/15 Amazing Animals
Explore the world of animals, from the endangered, to those living in the wild, to service animals, and our favorite pets.
Field trip: Lord Stirling Horse Stable, Basking Ridge, NJ
Week 5: 7/18-7/22 Sleuths & Spies
Enter the world of detectives and spies as we discover clues to solve this week's riddles and mysteries.
Field trip: Amazing Escape Room, Princeton, NJ

Week 6: 7/25-7/29 Earth Explorers
Look up, look down, look all around. There's so much to learn through adventures on our awesome planet.
Field trip: The Raptor Trust and Somerset County Environmental Education Center, Basking Ridge, NJ
Week 7: 8/1-8/5 Science
Become a scientist for the week as you develop hypotheses, perform experiments, and analyze data.
Field trip: Liberty Science Center, Jersey City, NJ
Who? Children entering 3rd-6th grades
When? Camp 9am-4:30pm, Before care 8-9am, After care 4:30-5:30pm
Where? Base camp is located inside The Cave youth facility in the lower level of the Reformed Church of Highland Park, 19 S. 2nd Avenue. Many activities are outdoors.
Cost? $225 per week
$20 per week before care, $20 per week after care
$25 registration fee (waived if registered prior to 5/31/15)
Campers bring lunch each day. Morning and afternoon snacks are provided daily.
Pay camp tuition here:
Tuition: Camp Cool Environment
Camp Cool Environment's Geocache
Geocaching is a real-world, outdoor treasure hunting game using GPS-enabled devices. Participants navigate to a specific set of GPS coordinates and then attempt to find the geocache (container) hidden at that location. In 2014, WIMNI's Camp Cool Environment designed and hid our own geocache in Highland Park. We put a few travel bugs in our cache to follow their movement. Where are they now?
Latest update: One of our travel bugs has gone to London and was just retrieved to continue it's adventure!