The Cave is an after-school drop-in center in Highland Park for children in 6th-8th grades. The Cave provides a space for students to work on their homework, play games, participate in activities, or just spend time with their friends after school in a safe and supervised environment.
The Cave is free of charge and is open from 3-5pm, Monday–Friday, excluding the days that Highland Park Middle School is closed, early release, or half day. On these days, The Cave will be closed. Because college interns staff this program, The Cave will also be closed when Rutgers University is not in session.
Each day, students are provided with snack and homework assistance. If you have specific homework requests, please let us know, and we will do our best to provide this support. On different occasions throughout the year, students will also have the opportunity to participate in optional enrichment activities including cooking, art, and poetry.
The Cave will be closed on the following dates:
January 15 (middle school closed)
February 16, 19 (middle school closed)
March 12-16 (Rutgers spring break)
March 27, 29 (middle school half days)
March 30-April 6 (Highland Park spring break)
The last day of this semester is Friday, April 27th.
The Cave is closed during May & June.
The Cave is located at 19 South 2nd Avenue, inside the lower level of the Reformed Church of Highland Park. The Cave is a secular program started by the non-profit organization "Who is My Neighbor? Inc.", in which the church is solely the provider of space for the program to run. The Cave is supervised by Lara Arp (Director of Who Is My Neighbor? Inc.) and Seth Kaper-Dale (Pastor of the Reformed Church of Highland Park). College interns from Rutgers University School of Social Work, Princeton Theological Seminary, and Centenary University's Social Work Program staff the Cave on a daily basis.
For more information, please contact Lara Arp: lara@whoismyneighbor.net, 732-379-0897 (office), 732-439-8928 (cell).
Enrichment Programs in the Cave 2016-17
Speaking Arts is a visual arts and poetic arts program for middle school youth in Highland Park that addresses the issues of underage drinking, peer pressure, and healthy decision-making. This program is generously funded through a grant from the Highland Park Municipal Alliance.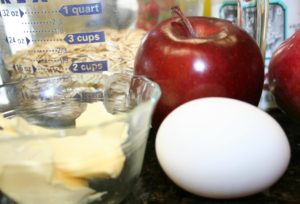 Healthy Kitchen is a series of cooking classes designed for middle school youth attending The Cave. The Healthy Kitchen Program curriculum is created, taught, and generously funded by medical students from Rutgers Robert Wood Johnson Medical School. (RRWJMS)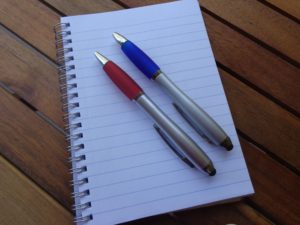 Cave Connections is a program run in The Cave simultaneously during the same time period as LEAD is taught in Highland Park Middle School, which addresses the issues of alcohol abuse, specifically in relation to underage drinking. This program is generously funded through a grant from the Highland Park Municipal Alliance.
In the News
Reprinted from The Mirror September 11 – September 22, 2009, Lori Freedman
Stalagmites…. stalactites…. every cave has its ups and downs. So, too, for The Cave, a free after-school drop-in center for Highland Park and surrounding area pre-teens and teenagers in grades six through nine. Sponsored by Who Is My Neighbor, Inc. (WIMNI), The Cave keeps young folks off the streets and engaged in productive activities in the crucial hours between the time school ends and parents return from work. This is an important benefit to all residents and businesses in Highland Park.
There are many "ups" to Cave life. In addition to providing a safe, supervised hang-out from 3:00 to 5:00 on days that school is open for full-day session, The Cave, located in the basement of the Reformed Church of Highland Park, encourages students to get involved in running the program. Students have planned potluck dinners, pool tournaments, dance contests, game days and craft activities, and have taken field trips to Rutgers Gardens. High School students also get involved in Cave life by serving as VolunTeens, helping their middle school counterparts with homework or other activities.
What is the "down" side of Cave life? For the participants, nothing. But for the organization that runs the Cave, there is the struggle to raise funds needed to keep the Cave going. Although they operate on a shoestring budget, relying on donated supplies and community volunteers who help with certain tasks, The Cave costs a minimum of $24,000 per year including staffing, insurance, equipment, and supplies that are not donated. In the current economy, grants that they were previously able to obtain, as well as donations from businesses and individuals, have all been down. As such, the Cave is being forced to delay open until October, instead of its usual September start.
The good news is – you can help Save the Cave and make sure that it has the funding needed to operate. Although some funding is lined up, covering about $90 of the $150/day cost of running the Cave for 160 days this school year, there is a $60/day gap that needs to be filled. A donation in any amount – made out to WIMNI/The Cave and sent to 19 So. 2nd Ave. – would show the youth of our town they have the support of their community.
Event History
The Cave's Hip Hop Show: October 17, 2009 featuring performances by middle and high school youth. The Hip Hop Show gives rappers, steppers, dancers, and singers a chance to perform and show off their talents. Once again DJ Big K will emcee. Student coordinator of the event is HPHS sophomore, Glenn Harrison.